Stay Calm
Sep 27, 2020
2020-10-14 3:56
Stay Calm
Stay Calm
Calmness is the mental state of peace of mind being free from agitation, excitement, or disturbance. It is a state of serenity, tranquillity, or peace. Calmness comes when you bring awareness to what's happening and what you're thinking. When your thoughts are all over the place, it's difficult to see things as they really are.The ability to calm your mind when you're under pressure is crucial to a healthy mindset.☑️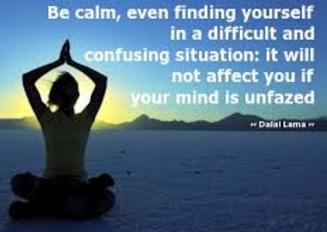 By figuring out go-to strategies and practices that calm your mind, you can center yourself and recognize when you're overthinking or worrying about insignificant details.?
You've to realize deeply that the present moment is all you have. Remind yourself you're not your thoughts. Accept that thoughts arise naturally, and not disgrace your thoughts and yourself for the chaos going on in your mind. You can breathe deep, give gratitude to someone or to nature, you can smile to yourself and maybe to a stranger, eat your favourite food, dance, sing, watch movies and so much more, to calm yourself.?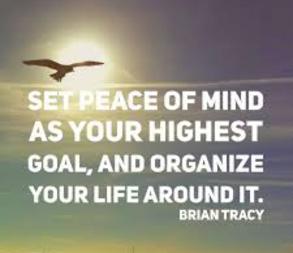 When your mind is at peace you are much more capable of dealing and tackling with the situations that are a chaos in your life. When you've peace, you can enjoy life in better ways, you can understand things better and utilise your time, efforts and resources the right way. A calm mind is an epicenter of creativity, you can become the best version of yourself. You will be in contentment if you're mind is calm.?
Just remember that you are the sky and everything else, it's just the weather. So you can have peace, cuz you're doing your best.!!!?❤️