Message from Love & Light
Sep 25, 2020
2020-09-25 0:43
Message from Love & Light
Messages from
Love & Light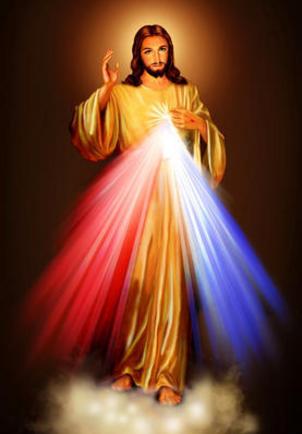 Conversations with Lord Jesus,
I generally talk to him like a friend or family member. Until now it had gone into handwritten diaries, (earlier I wasn't even writing, was just listening).
For the first time putting together the latest conversation in typo.
If you are reading it, it has something for you to take away from it personally.
Love & Gratitude !!!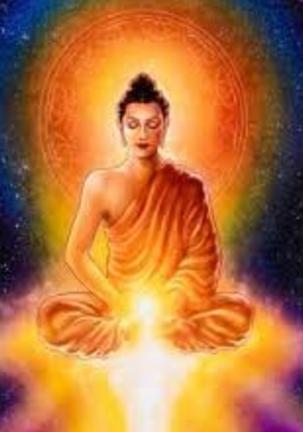 Conversations with Lord Buddha
I talk to him like a mentor to seek his knowledge, I feel my soul knew it all but over time layers of ignorance have settled upon it, hence His Light clears that ignorance & reminds me of that what I have forgotten.
It goes same here, until now it had gone into handwritten diaries (earlier I wasn't even writing, was just listening).
For the first time putting together the latest conversation in typo. If you are reading it, it has something for you to take away from it personally.
Love & Gratitude !!!
Yaadon ka silsila hi to baaqi bacha hai ab…
Apnon ne kitni door basaayi hain bastiyaan…
(Series of memories are left behind; the departed loved ones are settled far away)
*BTW…Who made me do the Rehearsal?*
I was at a high-end resort one hr away from home attending a 8-day residential program with international participants.
Exactly at 4 am on Feb 14, 2020, I was woken up and as I talk to my spirit guides, guardian angels, master Jesus & universe, like I talk to my friends & family;
so I asked "why have you woken me up this early? You know we have tight full day schedules. What do you want to tell me? I was in such deep sleep!! Ok now pls tell me what is the msg?"
And I was told "It is 7.30 am you have got a call from home, dad has fallen down, he has left actually, and then look at this" – the scene … I saw myself standing in middle of the resort room looking around, my clothes and so much stuff scattered, so how do I pack it all up? And I saw myself picking up piles of unfolded scattered clothes some turned inside out; with my both arms, shoving them in bags…books slippers & more; now I call up the house keeping … I am saying ….urgent it's very urgent, very quickly pls send two staff to put my luggage into my car… I have to rush; my roommate with whom I was sharing the room (was a German lady who lives in London)… she sprung up to help me shove stuff into bags and handbags… she running up & down in the room.. I am calling my next door neighbour in our society …but then am again calling another neighbour… Ok no worries…they will take him to hospital emergency in ambulance …but he is already gone…and i reach my car … the back seat loaded with half open luggage & clothes… the senior housekeeping staff is telling me 'maam pls drive safe' OK …I am driving, peace is there around my heart, breeze is cool …but he is gone…
As I was half asleep, shocked I opened my eyes wide and jumped in my bed to look at the time, it was 4.30 am and then I wondered, what's this ? Why this? Who's telling me all this?
I looked at my phone several times till 7.45 am … no missed call from home and I was like … Guys upstairs (my divine team)? You woke me up for this? But still I love you …so much of imagination my mind must have done; that too so early in the morning !! During day I checked on them at home, he was fine, laughing enjoying watching TV having hot meals with his grand-daughter & his sister.

Feb 16th …4 am again I was woken up and a sweet loving msg was delivered to me… "you know you are very sweet daughter and very loved child of God, we love you"
and half asleep I said "I know that, I too love you especially Master Jesus but ohhhh dears, this you could have told me at 7-8 am why do you guys wake me up at 4 am? ok bye I sleep some more"
Now I was up …it was 6.30 am; had made a cup of hot tea… sitting in my bed sipping … while roomy was still lazing in bed and we both didn't wanna go to 1 hr mandatory breathing exercise routine (haha …it was last day of seminar) and she asked "how come you having tea before exercise ?" "Well I feel like having it today" I said.
I had forgotten all about day before's episode …the two days in between were too choked up with activities & very tight happy schedules.
At sharp 7.30 am my phone rang…it was from home … words flew in same order like I had heard in rehearsal … "grandfather has fallen down… is unconscious" same sequence… first neighbour said "we are ourselves out with family"… second neighbour said "we got call from first neighbour and we both (husband & wife) are rushing down-stairs towards your apartment…& we hv called the ambulance"
I was standing in middle of room… wondering how to pack all in 4 minutes and I was told "you have to lift up everything in your arms and shove into bags… like you did day before then call the housekeeping"
… my roomy running up & down helping me gather stuff… sequence by sequence … exactly as I was made to do in the rehearsal …
within no time I was in driving seat …the eldest housekeeping guy came near & said "maam aaram se gadi chalana" (Pls drive safe)
I realised I have to drive one hour to reach hospital. Amidst taking calls and talking to friends & family; I slowed down, took three deep breaths & checked – is there any anxiety? Any fear? Any
confusion? If there is let me breath out …
No …none of those emotions existed.
Was there peace around heart?
Yes, there was PEACE & CALM.
A very precious, very dear person, who was my so special daddu, has just left …(I knew it) though hospital was still doing their protocol to revive him.
But, as I reached emergency ward, he was lying still …gone…with eyes slightly open, that I closed.
Church services were on everywhere as it was Sunday Morning. Priests from Delhi called up priests at Goa… 2-3 people came to hospital with Goa church pastor, they organised everything right from mobile morgue to coffin to flowers to prayer service… to graveyard…to food for family.
Eleven people could fly in from the family, few friends from Goa, and all church people joined in. Though a lot of dad's students & college colleagues & friends couldn't join to pay last tributes but this is how it was meant to be. He wanted to get rid of layers of woollens & chilling Delhi climate, he wanted to enjoy splashing waves of ocean & sunrises from his room, he wanted to be buried here in Goa soil. All Soul Plans !!
And, meanwhile a person who was doing all arrangements from Goa church, whom I had never met before; walked to me and said "Sister do I share something?"
I said yes please "… well I was sitting in church service sunday morning and very loud and clear I heard a voice that said … her father was around 80 … she is the only child… and very new to Goa … you getup & organise everything for her, you have to do all arrangements"
He continued-
"Shocked, I bent forward to look in the front pew as we have one uncle 80 yr old at our church, who also has one daughter … but he was signing and praying, sitting there, then I looked around to see who spoke to me…
after service, the pastor called me and said exactly the same words to me"
and hence straight from the Church, I went to the hospital …
WoW…
If this is not Love, What is? They take care of each nitty gritty Gratitude to the Masters, Angels, Archangels, Jeshua, Buddha for always lighting up the light … for always showering love…
when an elderly relative asked me "How come you at Goa? What made you come here alone.. I mean, your people & extended family are all up north, in & around Delhi?"
I answered "Well … am here for my love of Oceans & Peace !!
But Am I alone?
I travel with fleet of Angels, Archangels, Guides, Gurus, Holy Masters & Master Jesus; I am a citizen of Earth; and can go from anywhere to anywhere depending on mood"
Smiles
"That's Beautiful !!" said he.